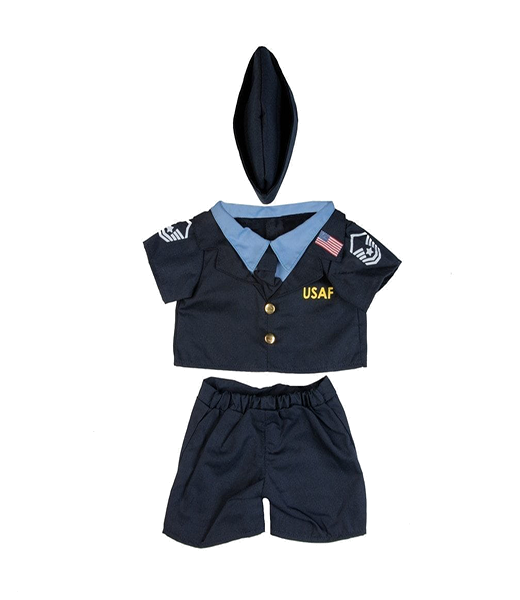 Air Force Uniform Clothing - 16 inches
SKU 20162
Product Details
Fits most 14" - 16" stuffed animals including Build-A-Bear.
What a unique way to appreciate a child or someone special! birthday gift, best friend gift. graduation gift, anniversary gift, realtor gift, college student gift, Valentine's Day, Mother's Day, gift for him, gift for her, girlfriend, baby shower, wedding gift, dating gifts, daycare gifts, cancer patient gifts, autism gifts, veterinarian gifts, animal lover gifts, employee and teen gifts.
TOP QUALITY: Child-friendly, exquisite detail, handmade quality, durable, lovable and easy to clean.
Save this product for later