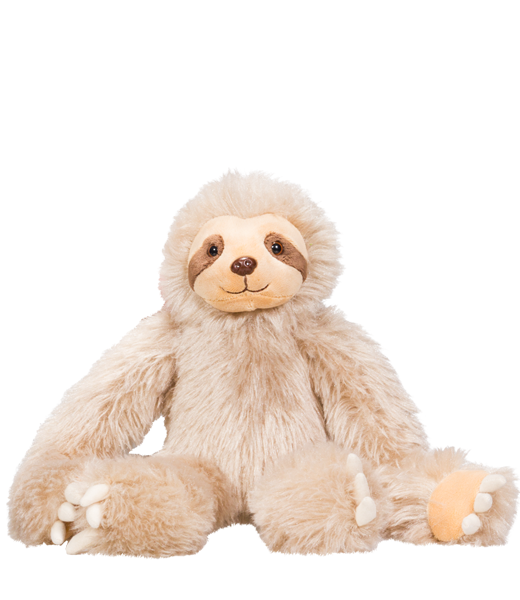 Speedy The Sloth - Build A Plush Bundle - 16 inches
SKU 00035
Product Details
Baker's Bears NO SEW hand stuffed animals are made of the highest quality materials, super-soft fabrics, and are safe for kids. They have an internal pocket in the back, allowing you to add the stuffing. Each animal skin has either a zipper or zip tie closure, as well as a velcro closure for a seamless look
Each 16" plush animal bundle includes a fiber stuffing pack, a wishing insert & a birth certificate. The animal is made from a soft, huggable material that is machine washable for easy cleaning.
Inside zipper under a velcro closure allows you to add or remove filling to adjust to your desired firmness. Under the Velcro closure is enough room for placing sound modules, recordings, or any other unique treasures. You're new stuffed animal is compatible with most 14" - 18" outfits.
Baker's Bears plush animals are ideal for an at-home craft project, birthday parties, in-school field trips, school fundraisers, charity events, and more.

Don't forget to add an outfit or voice recorder.
Save this product for later